WE PROVIDE THE BEST PRICES AND PROFESSIONAL MOVERS IN TOWN. CALL PICK-N-MOVE AND WE WILL PROVIDE YOU WITH THE BEST MOVERS IN QUEENS. 
PROFESSIONAL MOVERS. FULL-SERVICE MOVES. GET YOUR YOUR FREE ESTIMATE WITH US.
We are proud to be part of Pick-n-move moving service team, we are a family-owned business in queens.  We started off from rental trucks to owning a truck over a little period of time.  Our motive for running this service in Queens was because to provide the best Moving Service in NYC that falls into everyone's budget, either your moving local or out of state.  We are a team of professional movers located in Richmond hill Queens, but our service speaks for itself, from wrapping to keeping all your belonging safe, we are known to be the best. We are very competitive with our pricing, providing the same low prices all over New York City.
We are motivated to give our best customer service satisfaction and competitive pricing to you. We are Professionally trained and knowledgeable of our service we provide. TOP MOVERS OF QUEENS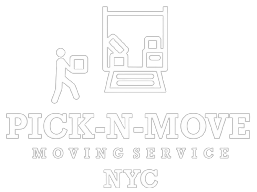 Besides that my moving day was pushed a day after, they also came late. It took a whole day to move from Queens to Brooklyn. When I was able to unpack the next day, I plugged the tv and my tv is damaged in the screen. I contacted Mohammad and sent him the pic. Left me on read and never followed back up with me. Now I have a broken tv, not professional and not responsive.
Asha Rhodes-Meade
2022-09-04
I hired this company to do an in house move for my sick, elder parents. We needed them to move the living room furniture into the basement and set up the living room as a bedroom. I made the appointment at the very last minute, 7:45pm on the Friday before Labor Day weekend. Not only did they agree to come the very next day, they were also more affordable than other options I had looked into. They were on time, professional, polite, fast and efficient. My parents were extremely pleased and impressed and plan to have them come back. They will definitely be my go-to company for moving needs from here on out, and I will absolutely recommend them to friends and family.
Hardworking and honest crew. Delivered on time. I took few bids and they provided the best pricing. Definitely will hire again.
Professional movers. Very reasonable pricing and perfect delivery time. Properly and securely moved my apartment from New Jersey to long Island, more than 100 miles one way. Hardworking employees. Definitely hire again.
NEVER AGAIN! The ABSOLUTE WORST BROKE my TV. Up charged $370 after they arrived. Arrived LATE. DONT HIRE THESE JOKERS
Although not very communicative pre-moving day, Mohammed and his team did a great job moving my furniture from one tricky location to another in extreme heat. They worked hard and were kind enough to help bring down extra items to no additional cost. Would definitely use again for future moves!
lewandry Almonte
2022-08-29
THEY STOLE $500 out of my dresser. OVER CHARGED me after all my furniture was loaded up on their RENTED UHAUL (Dont even have their own trucks) BROKE MY FURNITURE, NOT CAREFULAT ALL. Not to mention they ARRIVED 3 HOURS LATE… HORRIBLE LITTLE MOVING "COMPANY"
Mohammed & his guys made my move pain free.. well done
Nirmala Raghunandan
2022-08-14
Mohammad and his crew were very professional. They kept us informed upon their arrival and politely asked questions regarding the move as needed. They worked diligently and completed the job with ease. Will definitely use their service for our next move. Also used Mohammad and his crew for our second move. Same professionalism as the last.
Amazing work quick and hard workers!
Great communication and extremely responsive.
It was a pleasure working with Mohammed. He was punctual, and skilled in his ability to get the job done in an efficient and effectual manner. Highly recommended and would definitely use him again .
Mohammed and his team really came through for us. We had several big items to move and they worked very efficiently. They even broke down the bed frames and put them back together. It made for an easy transition to settling in. Thank you!
These guys were a great value and they were punctual, friendly and did what they said they would do.
Wonderful experience
Arrived on time. Hard worker. Pleasure to work with!
Professional service 100% recommended
Mohammad + Gomer were the best. Patient and fast. Will definitely hire for future moves and highly recommend to friends n family!
Great and professional with awesome attitide. Got the job done quick and careful
I would highly recommend the crew for loading or unloading work. Communicated earlier, came on time, took care of all the loading/unloading, helped in disassembling the furnitures. I highly recommend them.
mOVING HOURS

Sunday

Monday

Tuesday

Wednesday

Thursday

Friday

Saturday
QUEENS
BROOKLYN
MANHATTAN
BRONX
STATEN ISLAND
LONG ISLAND
ENTIRE NY STATE
NEARBY TRI-STATE AREAS