WE PROVIDE THE BEST PRICES AND PROFESSIONAL MOVERS IN TOWN. CALL PICK-N-MOVE AND WE WILL PROVIDE YOU WITH THE BEST MOVERS IN QUEENS. 
PROFESSIONAL MOVERS. FULL-SERVICE MOVES. GET YOUR YOUR FREE ESTIMATE WITH US.
We are proud to be part of Pick-n-move moving service team, we are a family-owned business in queens.  We started off from rental trucks to owning a truck over a little period of time.  Our motive for running this service in Queens was because to provide the best Moving Service in NYC that falls into everyone's budget, either your moving local or out of state.  We are a team of professional movers located in Richmond hill Queens, but our service speaks for itself, from wrapping to keeping all your belonging safe, we are known to be the best. We are very competitive with our pricing, providing the same low prices all over New York City.
We are motivated to give our best customer service satisfaction and competitive pricing to you. We are Professionally trained and knowledgeable of our service we provide. TOP MOVERS OF QUEENS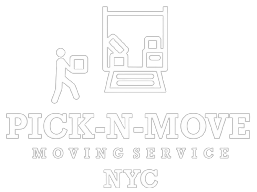 Astrema Simone
2023-05-08
They worked so fast & efficient. I highly recommend!!
Absolutely amazing experience with this company. Mohammad was super professional and detailed on the phone. He kept in touch on moving day when on the way. He and Arsalan were fast, reliable, and courteous throughout the move. They wrapped TVs and mirrors perfectly and worked at a quick pace. Price was the best in the area and they really did not disappoint. I would highly recommend them. Great experience.
Jeffrey Truong
2023-04-02
First time using them and I must say the quality of service is on point. Very professional and fast. Will be recommending them to all my friends and family in need of a moving service.
Soleiny Hernandez
2023-03-31
Let me start off by saying we booked Mohammad just a few hours before we needed to move & he made it happen!! He's a very dedicated & hardworking guy who's service was exceptional.He is great at what he does & was truly super quick! I will definitely be using his services again for any of my moves and will recommend him to everyone I know!!!
I hired this company and without any problems Mohammed came over, gave me the best estimate ever and made a deal. In couple of days we moved into our new home without any stress. It was a good experience to work with people like that. Will recomend this company to friends and family.
The nicholson sisters
2023-03-22
They was very well put and organize they work fast..
There are many moving companies on line and they all say wonderful things. It was really hard for me to choose because you don't want anyone to rip you off, espically being a woman. I chose this Co because it stated he was family oriented and that means a lot to me. When I called, Mohammed was friendly and kind which enabled me to feel less anxious for this sensitive process. Of course, I had all my boxes in order, the furniture was prepped and the bedrooms were ready for the move.. Mohammed and his assistant, had an order for the furniture inside the moving truck. The boxes (about 30)went first and it was done in a timely fashion. I couldn't believe they were finished with the boxes. It was unbelievable. I wanted to help a little with the small things but they told me to relax and that they have it under control. I recommend pic-n-move highly. What a professional co. They were personable, very careful with our merchandise, the price was fair, every glass table, lamp, and curio was wrapped carefully from breakage, nothing was broken, the beds were placed correctly and Mohammed asked questions if they needed to know anything. Go ahead, call them. You will not be sorry. 😊
Definitely a quality service: both Mohammad and Daniel came prepared and experienced and handled my move flawlessly. I can honestly call them a trusted name in relocation services I look forward to recommending them
I called Mohammed for a last minute emergency and he ended up being better than anyone I could ask for. Perfect service everything on time and done correct. I will be using him for any of my moving needs from now on
Pick n move is the best choice I ever made!!! They were very friendly, responsive and professional. They helped me move my belongings with absolutely no problem! They were very patient and made me smile with the great service they provided me. I would recommend this company for anyone who is moving and need service. I promise you, you won't be disappointed. I will definitely be using this company for future references. Thank you so much Pick and Move!!!!!
Great communication and extremely responsive.
It was a pleasure working with Mohammed. He was punctual, and skilled in his ability to get the job done in an efficient and effectual manner. Highly recommended and would definitely use him again .
Mohammed and his team really came through for us. We had several big items to move and they worked very efficiently. They even broke down the bed frames and put them back together. It made for an easy transition to settling in. Thank you!
These guys were a great value and they were punctual, friendly and did what they said they would do.
Wonderful experience
Arrived on time. Hard worker. Pleasure to work with!
Professional service 100% recommended
Mohammad + Gomer were the best. Patient and fast. Will definitely hire for future moves and highly recommend to friends n family!
Great and professional with awesome attitide. Got the job done quick and careful
I would highly recommend the crew for loading or unloading work. Communicated earlier, came on time, took care of all the loading/unloading, helped in disassembling the furnitures. I highly recommend them.
mOVING HOURS

Sunday

Monday

Tuesday

Wednesday

Thursday

Friday

Saturday
QUEENS
BROOKLYN
MANHATTAN
BRONX
STATEN ISLAND
LONG ISLAND
ENTIRE NY STATE
NEARBY TRI-STATE AREAS