WE PROVIDE THE BEST PRICES AND PROFESSIONAL MOVERS IN TOWN. CALL PICK-N-MOVE AND WE WILL PROVIDE YOU WITH THE BEST MOVERS IN QUEENS. 
PROFESSIONAL MOVERS. FULL-SERVICE MOVES. GET YOUR YOUR FREE ESTIMATE WITH US.
We are proud to be part of Pick-n-move moving service team, we are a family-owned business in queens.  We started off from rental trucks to owning a truck over a little period of time.  Our motive for running this service in Queens was because to provide the best Moving Service in NYC that falls into everyone's budget, either your moving local or out of state.  We are a team of professional movers located in Richmond hill Queens, but our service speaks for itself, from wrapping to keeping all your belonging safe, we are known to be the best. We are very competitive with our pricing, providing the same low prices all over New York City.
We are motivated to give our best customer service satisfaction and competitive pricing to you. We are Professionally trained and knowledgeable of our service we provide. TOP MOVERS OF QUEENS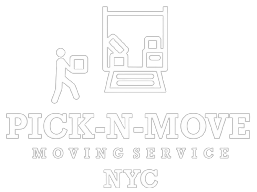 The best moving company I have dealt with so far. Super professional, friendly and fantastic crew. All the belongings and items were properly handled and was delivered to the destination with care. They were on time, fast and reliable. The entire moving process was a breeze. I would highly recommend them!!
Hired this company couple days ago to move my 2 bedroom home. Mohammad and his crew work fast and careful. Gentlemen helped me alot. I recommend them to 3 of my family members already.
Latisha Sanders
2022-12-28
I moved on the day before the Christmas holiday weekend. I was nervous about the unforeseen weather conditions and traffic from the holiday travelers. However, my move was seamless!!! Muhammed also fixed an issue with my wall internet device. I appreciate the excellent service from Muhammed and his team, and highly recommend this company to anyone looking for movers!:)
Hemwattee Sunthgolam
2022-12-25
Very polite, professional and helpful - excellent service. I highly recommend this company for anyone moving and need movers.
Very nice ! Very willing .Recommend them to my friends and family !
Racquel Lemhard
2022-12-14
Muhammad is such a nice person very patient, very understanding is work partner is all so a great person. I would recommend pick n move nyc for anyone looking to move.
If you are looking for a very reasonable price and good movers with a very good experience with moving I prefer you to hire these guys
Jeremy conklin
2022-12-03
Great service from a friendly reliable provider. Will definitely recommend and use again.
Khurram Khawaja
2022-10-29
This is an excellent Moving Company, from the Adil to the Movers. They were ON TIME, worked REALLY HARD and FAST. I will definitely be using them the next time we move. They all were also very polite and respected all of our belongings They moved furniture from New Jersey to Ohio and long drive and move they did what they promised and I would recommend to anyone specially elder people because there very polite and they speak 🗣 Hindi also and Urdu that was big plus. All I know is that there young guys full of energy and TRUST WORTHY Action speaks more then words !!!
Besttt movers ever! Kind, respectful, responsible, trustworthy, and very veryyy hard working guys!! MashaAllah! They did exactly as we'd asked and nothing was damaged in the move. No disrespect or attitude. They'd helped with putting beds and others house items apart and then put it all together as well. They did everything on their own! They invest so much time and effort into their work earning Halal MashaAllah Barak Allah Feek. We were very comfortable with them. You could trust them with your stuff. I highly recommend Pick n Move NYC movers to anyone and everyone. Thank you once again!! JazakAllah Khair!!
Great communication and extremely responsive.
It was a pleasure working with Mohammed. He was punctual, and skilled in his ability to get the job done in an efficient and effectual manner. Highly recommended and would definitely use him again .
Mohammed and his team really came through for us. We had several big items to move and they worked very efficiently. They even broke down the bed frames and put them back together. It made for an easy transition to settling in. Thank you!
These guys were a great value and they were punctual, friendly and did what they said they would do.
Wonderful experience
Arrived on time. Hard worker. Pleasure to work with!
Professional service 100% recommended
Mohammad + Gomer were the best. Patient and fast. Will definitely hire for future moves and highly recommend to friends n family!
Great and professional with awesome attitide. Got the job done quick and careful
I would highly recommend the crew for loading or unloading work. Communicated earlier, came on time, took care of all the loading/unloading, helped in disassembling the furnitures. I highly recommend them.
mOVING HOURS

Sunday

Monday

Tuesday

Wednesday

Thursday

Friday

Saturday
QUEENS
BROOKLYN
MANHATTAN
BRONX
STATEN ISLAND
LONG ISLAND
ENTIRE NY STATE
NEARBY TRI-STATE AREAS